Bonnie Riley

Owner/Director

Bonnie Riley, Licensed Psychologist, offers Equine Assisted Psychotherapy (EAP) to those who want to experience therapy through hands-on therapies rather than office based therapy. Accomplishing a task with a 1200 pound horse requires utilizing leadership skills and confidence and therefore provides wonderful metaphors when dealing with other intimidating and challenging situations in life. Horses have the ability to mirror exactly what human body language is telling them. Horses are very much like humans in that they are social animals. They have defined roles within their herds. They have distinct personalities, attitudes, and moods. Horses provide vast opportunities for us to learn about ourselves. Interacting with horses in a therapeutic environment is effective with even the most challenging individuals or groups.

Strengthening Body & Mind

Mission:

Our mission is to provide an educational and therapeutic experience for children and adults through horsemanship to strengthen body and mind in order to improve quality of life. 

Description:

Horseback riding lessons, therapeutic riding, equine assisted psychotherapy, horsemanship clinics, Birthday parties.

When you cannot walk

Let me help you to run.

When you are afraid

Let me teach you to trust.

When you feel weak

Let me build your strength.

When you can't find your voice

Let us speak without words.

When you cannot reach

Let me raise you above the world.

When you want to give up

Let me show you how far you can go.

In riding a horse, we borrow freedom!!

~ Author Unknown

General Information:

We offer riding lessons to all age groups. We offer therapeutic riding as well as recreational riding. We have an occupational therapist and licensed psychologist on staff for therapeutic riding and equine assisted psychotherapy. Riley Equine Center employs 4 CHA (Certified Horsemanship Association) instructors. Some scholarships are available at some times. Packages at reduced rates are available. Price depends on whether an occupational therapist is needed. Covered, climate controlled arena with viewing area available.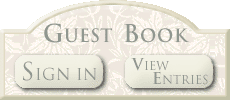 We would love to hear from YOU! 

Please "Sign In" to say "Hi" or feel free to leave a "Testimonial" of what Riley Equine Center means to you! 

Thanks for visiting our site! 

~Bonnie

More Information:

​For more information, please visit the other pages we have on our website. If you still have questions, 
PLEASE
 feel free to 
Contact Us
 and we will be more than happy to assist you!
Gift Certificates Available!!

Are you looking for that "perfect" gift for a Birthday, Graduation, etc? We have Gift Certificates available for Single Lessons or a Package of 8 Lessons!


501 (c) 3 Nonprofit Organization

President - Bill Sullivan

Vice President - Bob Riley

Board Members:

Kathleen Washburn

Ashley Mckenzie

Janet Carpenter

Brandy O'bryan

Ann Petty 

Diana Thomas